Deborah Harnett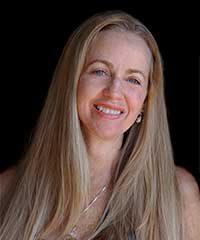 A Word from Deborah
I love Feng Shui!
Why? Feng Shui awakens me to clearly see how we are the creators of our life in every moment. It empowers me to know what changes to make and how to handle the changes.
How?  By giving me clarity and energy to move into action to obtain my goals and desires.
Feng Shui for me is a way of life and a gift.
The magic of this system of Feng Shui skillfully guides me to reach my full potential in every aspect of my life. Living and breathing this system daily is my way of consciously embodying this powerful vibrational chi. This enables me to continually learn and understand its' force as life changes. Feng Shui also allows me to keep currant with this expanded energy in this millennium. Teaching this is my gift, and it feeds my soul with great joy to share these energetic transmissions and knowledge with each of you.
Biography
Deborah Harnett started her own company in Philadelphia at the age of 23 years. She was one of the founders of the development of the new emerging corporate world of systems furniture, white noise, and computers in the work force. Over the next twenty-three years, Deborah built her company to a fifty-person architecture and interior design firm geared to working with large corporations, developers and high-end residential clients.
In the early nineties, the Philadelphia Business Journal named Deborah a winner of the "forty under forty" awards for superior achievement in business. During this period, she also created an ongoing awards program to honor outstanding manufactures in the contract furniture, carpeting and textiles industry. This was the first awards program in the Contract Industry.
Deborah's introduction to Feng Shui was in 1993 when her firm was designing an American firm's Asian-Pacific headquarters in Tokyo. She was told that no one would come to work if the space was not approved and blessed by a Feng Shui Master. Six months later, she was hired to design another corporate office this time located in Hong Kong, and she knew they needed a Feng Shui Master as part of the consultant team. Japanese and Chinese Feng Shui are different but after twenty years of designing for major corporations, Deborah experienced the power of Feng Shui first hand.  She knew she could no longer deign with out incorporating these amazing tools.
This led Deborah to study intensely for three years in a masters program with BTB Feng Shui Institute in New York City. She studied with teachers Steven Post, Dr. Edger Sung, Barry Gordon, and Grand Master Professor Lin Yun, and she was one of the first to be certified in the United States in 1999.
By the late nineties, Deborah's deepening commitment to Feng Shui inspired her to design a "Feng Shui" line of textiles, requested by Arc Com Fabrics in New York.
Deborah's total commitment to Feng Shui propelled her to sell her successful firm and fully embrace the Feng Shui division, Cinnabar. A few years later she moved the company to San Francisco where she now lives. She has continued to work with clients locally and internationally both large and small to create great design, awareness, and change.